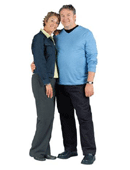 Whether you're Relocating or Traveling . . We're here for you!
We welcome you to FindAChurch.com -- "The Global Directory of Houses of Worship . . ." Here, you'll find an extensive searchable database of local Christian communities from around the world!
FindAChurch.com currently features over 25,000 (United States) and 10,000 (Canada) congregations -- soon to be over 500,000 globally!